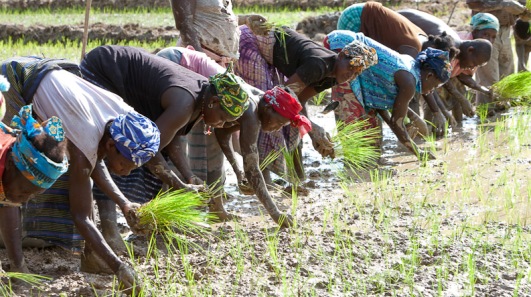 Rice Cultivation
Rice production in the rainy season
The rice is cultivated by 2000 farmers and their families in small-scale cooperatives. All in all, there is an area of ​​about 500 hectares of land available (as of 2018).
The Dreyer Foundation is targeting to extend the rice cultivation area to 2000 hectares by 2021. In the long term, the growing area should be extended to over 4000 hectares by 2025. The productivity increased from 1–2 tons per hectare in the past to 5–6 tons per hectare a season. It is aimed to achieve the same crop yields on the expanded areas.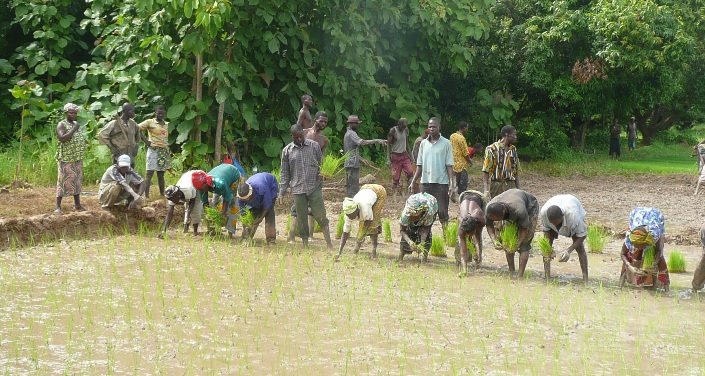 As rice processing plays an important role for the revenues, the Dreyer Foundation is engaged in a project for rice husking and parboiling. The considerable amount of energy required for the rice processing (husking, parboiling, storage and packaging) is generated by the large solar thermal steam plant.